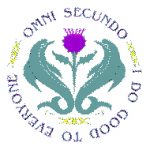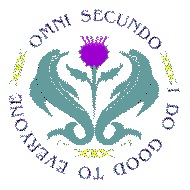 In a Client/Property Management relationship it is the role of Management to fulfill the objectives of the Client while providing the highest quality housing service possible within the limitations set by the Client approved budget.
The depth and quality of Management's expertise and its' working relationship with the Board and Residents, determines the effectiveness of the Project.
MURDOCH MANAGEMENT:
Currently manages the homes of over 2,000 not-for-profit households valued in excess of $M500.
Current waiting list details are as follows:
Averaging 1,000 households for market Life Lease Projects,
Averaging 500 households for subsidized seniors,
Averaging 1,000 households for subsidized family,
Specializes in the organization and management of Not-For-Profit Housing Corporations, and accommodating resident's needs.
Develops a service package to suite the specific needs of its clients.
Provides services to "Independent Living", and "Special Needs Living".
Provides 24 hour per day, 7 day per week, 52 weeks per year on call property management emergency services to its' clients.
INTRODUCTION
Registered in 1988, Murdoch Management Inc. complies with Government Securities Commission requirements to act as a Broker for the purposes of Property Management. Murdoch Management Inc. is registered to administer trust accounts in accordance with Government legislation. Murdoch Management Inc. does not operate as a Real Estate Broker or Real Estate Agent for the purposes of selling or buying Real Estate.
Murdoch Management Inc. offers a comprehensive management service that can be tailored to suit the specific needs of its clients. Clients of Murdoch Management Inc. may additionally benefit from the expertise offered through Acorn Development Consultants Ltd. a Project Planning and development company and subsidiary of Murdoch Management Inc., also specializing in Not-For-Profit housing.
Complementing its ability to, market, manage and operate housing Corporations and their Projects, Murdoch Management Inc., has demonstrated its trouble shooting skills with a high degree of success in the field of "Pre-Default Management".
OFFICE PROCEDURES
Murdoch Management utilizes a number of processes and controls to assure timely, well-documented and cost-effective response to the needs of its clients. The following are worthy of note:
Automated Systems.
In order to maximize efficiency and accuracy, Murdoch Management Inc. operates a fully automated and integrated administrative and accounting system specifically designed for property management (YARDI) Visit Yardi Home Page. Copies of typical monthly financial reports are available upon request. Murdoch Management operates a fully automated office. All staff are computer literate and have had both formal and practical training with the use of computerized accounting, relational data base management, spreadsheet and word processing packages. This automation has resulted in proficient time management that equates to an exceedingly high level of quality service to the client. Security of the automated information is retained in the form of a secure off-site daily backup library in addition to hard copies and traditional administrative filing of all original material.
Project Activity Reports.
In addition to the daily supervision of operations, Murdoch Management provides to its clients precise and complete ongoing reporting of projects under its care. Reports include the monthly, quarterly and annual financial statements of all accounts. Reports on arrears, vacancies, marketing, waiting lists, maintenance, and operational policy supplement the monthly financial information made available to clients.
Accounting Procedures.
Murdoch Management utilizes generally accepted accounting principles which have been specifically tailored to serve the special reporting needs of each of its clients. Although each project may be unique as it relates to Board or operating agreement requirements, all projects share a common accounting cycle. Each receipt or expenditure which flows through the accounting cycle is supported with a source document to provide the detail of the transaction.
The information which is provided by way of the financial reports summarizes the recorded data into meaningful facts which allows for the interpretation of the data to provide a basis to the decision making process. As a result of automation, project Cash Flow, Budget and Variance can be monitored daily with ease and precision.
Work Orders
Work Requests are received by Tenant Liaison Staff. The problem is inspected by the Maintenance Supervisor and Work Orders detailing the scope of work are prepared, issued to the appropriate personnel or relative contract trade, and diarized for follow-up. Upon completion of the Work, tenants are required to sign a "Tenant Satisfaction Card" to ensure the tenants satisfaction with the completed work.
Purchase orders.
Purchase Orders are prepared as well, as required, at the same time as Work Orders are completed. Prices quoted for services rendered are monitored and up-to-date budget expenditures are tracked by utilizing this form of control. The use of these two order systems assures that a detailed record of maintenance requests, as well as the cost associated with the repair, is well documented and easily verified. This information is automated and accessible instantly.
Banking Procedures.
Murdoch Management is registered in good standing with the Securities Commission and is approved to administer trust accounts on behalf of its clients in accordance with Law.
Murdoch Management also administers independent client bank accounts by way of Board resolution respecting signing authorities and officers.
Banking is set up and conducted in accordance with the client's specific operating and property management agreements for instance; separate rental trust, damage deposit, capital replacement reserve and security of tenure accounts can be maintained as required.
Bank Deposits are performed on a daily basis to the appropriate accounts and bank accounts are reconciled upon receipt of the statements. All Posting is performed by Accounting whilst Reconciliation is performed by the Property Managers and reviewed monthly by the Office Manager.
Upon receipt of the proper authority, surpluses are invested in fully secured high interest bearing investment vehicles to maximize the revenue potential to the client while assuring complete liquidity as required and in other instruments as directed by the client.
Interim Financing.
Murdoch Management has attained a "triple A" credit rating with it's lenders and has available a generous Line of Credit through its Bank. This credit line may be drawn upon in the event interim financing is required. Drawing from its experience in the development of new construction projects through its affiliation with Acorn Development Consultants, Murdoch Management provides a uniquely high degree of expertise in procuring major capital and interim financing for its clients.
Unit Leasing.
Murdoch Management's waiting lists average:
1,000 households for market Life Lease Projects,
1,500 households for subsidized seniors,
1,500 households for subsidized family,
Murdoch Management has demonstrated an ability to lease units ranging from low end of market (government subsidized rents) to high end of market (privately financed life lease seniors) and everything in between.
Murdoch Management has demonstrated it's ability to successfully resolve, amongst other issues, exceptionally high vacancy rates associated with a number of "Pre-Default" projects where Murdoch Management was contracted to turn these projects back into viable and efficient projects.
A Leasing Strategy for vacant units is developed on a project specific basis. Market units which are available within projects managed by Murdoch Management utilize a different marketing strategy than those Provincially or Federally subsidized units.
Market units, by virtue of the rents commanded, require a specific marketing plan to achieve full occupancy. Murdoch Management's' service to its clients includes the preparation of a marketing program including advertising copy, investigation of the most appropriate advertising medium, along with the one-on-one marketing contact required to successfully achieve the desired results. Sample advertising and promotional material is available upon request.
Murdoch Management Inc. has the expertise available in house to develop and host a variety of marketing strategies such as open houses, special invitation events along with other related promotional events.
As noted the Murdoch Management "waiting list" or "housing registry", provides and extremely valuable resource for Murdoch Management clients.
Having successfully leased thousands of suites since 1989 within prescribed project time frames, Murdoch Management Inc. has developed a potent ability to market and lease vacant suites.
Collections
Residents are encouraged to provide post dated cheques or money orders as payment for Rent. Payment in cash is discouraged. Damage Deposits are usually collected prior to the handing over of suite keys, at the time the unit condition report is completed and signed. Where there is sufficient evidence of income hardship, arrangements can be made to make monthly arrears instalments.
Arrears are collected in accordance with the prevailing Law and in concert with the Murdoch Management's or the Client's preferred arrears policy.
Telephone contact, and a "five day letter" are the norm. In most cases, where there is sufficient proof or reason for the arrears, a repayment schedule may be drawn up and signed by both parties. Failure to adhere to this repayment schedule would constitute a notice of eviction. Murdoch Management has had great success in collecting and reducing arrears in properties experiencing this problem while avoiding the inevitable revenue loss associated with eviction. Murdoch administers an arrears policy suitable to and developed specifically for the client.
After normal attempts have failed, the collection of Bad Debt is normally referred to a collection agency or by way of statement of claim at small claims court (a proper reference check and credit investigation prior to occupancy, where applicable, can help minimize the occurrence of bad debt).
Service procurement techniques
In order to assure the most competitive pricing, contracted services whose contract amount is estimated to be in excess of $1,000.00 are normally procured by way of an invitational bid from at least three qualified proponents.
Murdoch Management offers its client the option of whether Murdoch requires the written approval of its client or not, to enter into a service contract which term is for greater than one year in duration (on behalf of the client).
Murdoch Management has available to it an ongoing revolving list of trades, sub trades and service providers upon which to call.
In order to avoid conflict of interest and to obtain the most competitive pricing, Murdoch Management carries no trades and/or sub-trades of its own.
Long term service contracts are reviewed annually in consideration of quality of service, cost, and overall performance.
All service/ maintenance site visits are documented in report form requested from the contractor and in the custodian's log book. All work is approved prior to commencement and inspected prior to payment.
Murdoch Management Procurement Policy is as follows:
No family nor relatives of MM Staff can be EMPLOYED. Any potential Staff conflict of interest regarding CONTRACTED WORK and personal interest must be declared to the General Manager PRIOR TO any bidding or tendering process commences.
All BUDGETED PURCHASES are to be made via Maintenance Request, Work Order, and Purchase Order and approved by Property Manager prior to initiating the purchase.
All NON BUDGETED EXPENSES require General Manager's (and/or funder) written Approval prior to initiation.
ALL EXPENDITURES require back up including Maintenance Request form, Work Order, Documented Quotes, Purchase Orders and Packing Slips.
ALL EXPENSES in amounts above $1,000 should be competitively obtained with a minimum of three independent prices prior to initiation of the work (faxed quotes acceptable). Exceptions to this rule require General Manager's written approval prior to expenses incurred.
Security of Properties
All properties are visited regularly. Security checks on vacant units are performed weekly. Written reports signed by the inspector are recorded. Live-in custodians are responsible to secure all access points in apartment buildings in the evening.
Maintenance Inspections
During regular property visits, signs of wear and tear are noted and reported by the inspector. In depth seasonal maintenance inspections are carried out in spring and fall, the results of which are documented for approval, action and budgeting purposes as required.
SOCIAL HEALTH AND WELLNESS
Murdoch Management, recognizing that a home is more than simply shelter, supports and promotes the continued development of each projects own unique social health and wellness.
Murdoch Management assists and encourages the setting up and operating of resident committees and associations addressing the specific "social health and wellness" needs of residents. Murdoch willingly serves as a resource for information and contacts to the myriad of services available via networking.