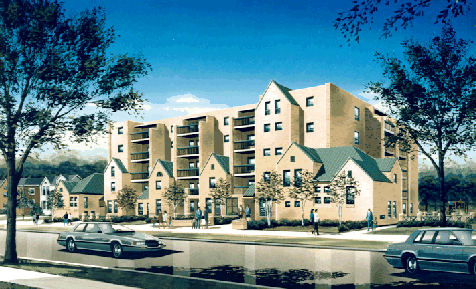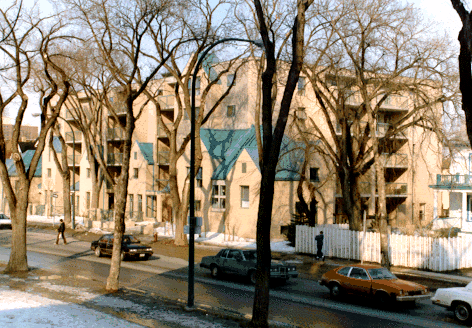 The Westminster Housing Cooperative is a family oriented co-op located in the Wolseley District of Winnipeg. The co-op offers its members a wide variety of services and amenities afforded by the neighbourhood, shopping, schools, parks, resource centers, day care, Churches, and excellent public transportation.
This neighbourhood is well known for its active nature regarding issues affecting the community and environment.
The cooperative is a very "hands on" cooperative and is keenly interested in maintaining an extremely active membership. The co-op offers many special events and amenities for its children.
The unique Architectural design of the building blends townhouse living with apartment living.
Sponsor: Westminster Housing Co-op Ltd.
Location: 145 Maryland Street, Winnipeg, Manitoba.
Category: Family Non Profit Housing Co-op.
Unit Mix: (35 family apartments/ townhouses – 1, 2 and 3 bedroom layouts).
Amenities: The Project offers many activities both structured and unstructured such as halloween parties, pot luck get togethers, Summer barbeques etc. along with the use of a Games Room, a Library, a Large Multipurpose Room, and an exterior Playground.
Subsidies: Rent-geared-to-income available.
Management: Managed by MURDOCH – Call 204-982-2000.