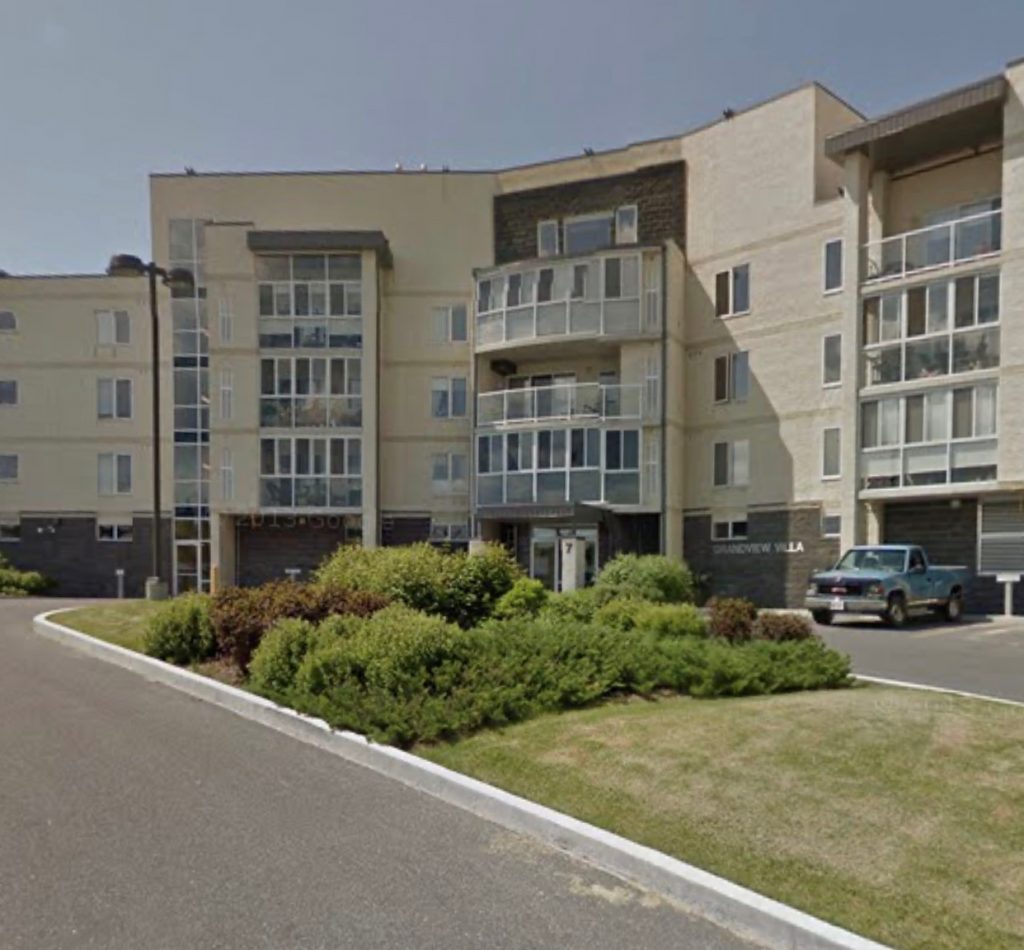 Not-for-Profit Affordable Lifelease
Conveniently located in Kenora, Northwestern Ontario, gateway to the famous Lake of the Woods, enjoy the peace & quiet
of a new home nestled in a quite residential development on "Woods Drive" overlooking the Kenora Golf & Country Club and bay. Complementing all this, Kenora offers all of the modern conveniences of a city in a beautiful Canadian Shield setting.
Grandview Villa is sponsored by the "Non Profit Seniors Housing of Kenora", a corporation
created for the sole purpose of developing and operating a non-profit senior's residential development in Kenora. This
corporation was created by a group of concerned Kenora citizens to provide quality non-profit housing to Kenora seniors.
The Board is philanthropic in nature and serves without remuneration for the benefit of the life lease tenants throughout the entire life of Grandview Villa. The Board sets policy, makes all of the decisions affecting the Villa, and oversees the affairs of the Grandview Villa to ensure that residents' needs are being met to their satisfaction. The life lease tenants elect the Board. Professional property managers retained by the Board manage the property on a day-to-day basis.
The "Not-for-Profit" rents include: Mortgage payments, Property Taxes, Building Insurance (suite content and liability insurance required), all Heating & Cooling, Hydro, Gas, Lights, Cable TV, Sewage & Water, En-suite Laundry, all Building and Grounds Maintenance, Security & Fire safety systems, Vacancy Reserve, Capital Replacement Reserves, Parking, Professional Property Management and Administration.
Only the costs of Telephone and Internet are not included in this rent. In non-profit housing such as this, there is no motivation to increase rents. The sponsor is not-for-profit. The rent you pay in turn pays for the debt servicing and operational costs of Grandview Villa as budgeted by the Board and nothing more. Non Profit Rent can increase – but only if the operational costs of Grandview Villa increase (e.g. property taxes, utilities, mortgage interest rate, etc) – in the same way as owning your own home. The not-for-profit monthly cost in Grandview Villa should be comparable, if not lower on a square foot basis, than the total current monthly costs of owning your own home.
Suites range from 840sq. ft. to 1370sq. ft.
Minimum Entrance Fees range from $56,000 to $97,000
Maximum rents range from $1,063 to $2,039
Please note the financial information above is subject to change without notice and may be different at the time of occupancy.
Grandview Villa offers the following amenities for the exclusive use of Life Lease tenants and their guests:
v Suite balconies, (the option to enclose the balcony will be dealt
with as a tenant fixture).
v A spectacular penthouse multi-purpose area with kitchenette and
public washroom (5th floor).
v Central mail collection/delivery area (main floor).
v High levels of security, fire protection & prevention.

v Additional common storage for seasonal items.
Other Architectural highlights included in this design are:
v All spaces within the facility will be "visit-able" by wheelchair
users.
v Five appliances included; Fridge, Stove, Dish Washer, Washer &
Dryer (en-suite laundry).
v A garbage chute on all residential floors.
v A warm comfortable ambience throughout the property and grounds.
Developed by: Acorn Development Consultants
Managed by: Murdoch Management