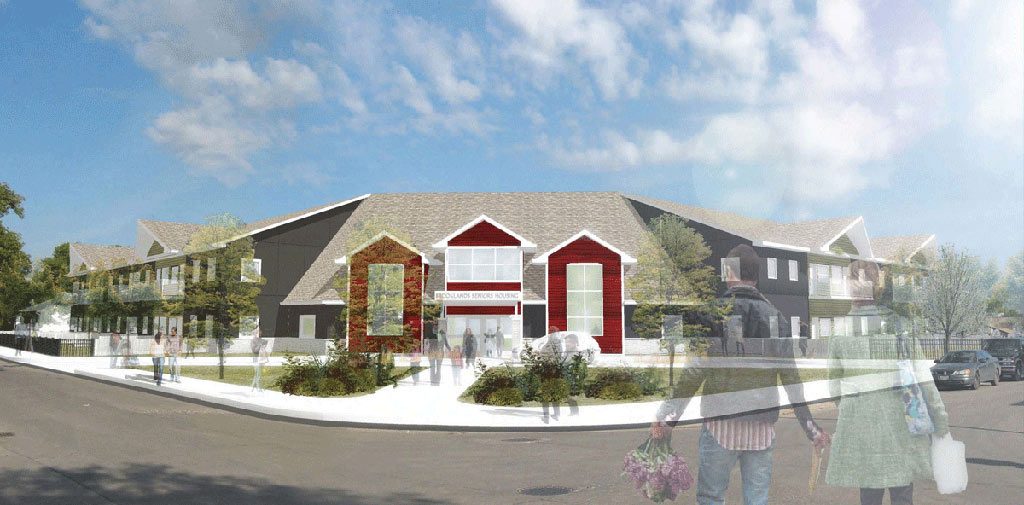 The Westlands on Oddy
"MAINTENANCE FREE LIVING"
This project has been developed as a non-for-profit housing "stakeholder cooperative" with government financing.  The apartment complex design offers 36 suites for 55+ households.  The project will charge affordable not-for-profit "Median Market Rents" as set by the Province of Manitoba (includes all utilities).
If you are at all interested, give us a call or complete and return an application for membership.
The completed project is now in full operation.  Download the design drawings and suite layouts here. (FILE TOO LARGE TO UPLOAD – still uses old link)
There is no charge to add your name to the waiting list.
If you have questions please call 982.2000 and a representative will make themselves available to answer your questions.
The project completed construction in September 2013.
The project's new civic address is 50 Oddy Street.