Acorn Development Consultants assisted this non-profit community based housing cooperative to develop three separate non-profit family housing projects to date.
This housing cooperative was formed by residents within the Weston community who, in an effort to effect neighbourhood revitalization, organized to counteract deterioration within their community.
A total of 39 units have been developed with the assistance of the Manitoba Housing/ CMHC Non-Profit Program along with a grant from the City of Winnipeg Community Revitalization Programme.
The Weston Residents Housing Co-op continues in its efforts to renew their neighbourhood.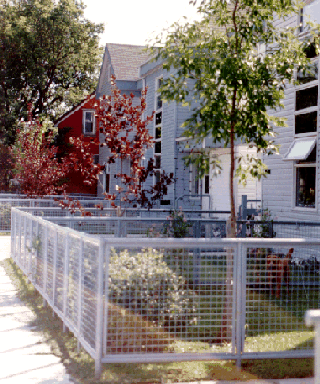 Sponsor: Weston Residents Housing Co-op Ltd.
Location: Scattered locations in Weston, Winnipeg, Manitoba.
Category: Family Non Profit Housing COOPERATIVE.
Unit Mix: 39 units, 1, 2, and 3 bedroom layouts.
Amenities: Ground oriented, Architecturally designed side by sides with front and back entrances and basements. Four appliances included. 
Subsidies: Rent-geared-to-income.
Management: Developed by ACORN – Managed by Murdoch Management – Call 982-2000