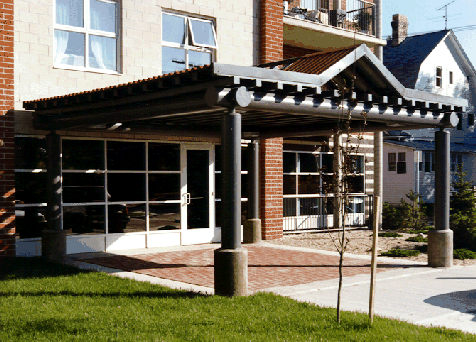 The Korean Canadian Housing Corporation with the assistance of the Korean Association of Manitoba has sponsored the development of a 28 unit non profit housing project and a 5,000 Sq.Ft. community amenity space.
Both of these non profit community services are housed in one architecturally sensitive building.
The Project, located adjacent to Downtown Winnipeg is well serviced by transportation and shopping and a local school.
The project was financed in part by Manitoba Housing, CMHC, The Korean Association of Manitoba, Manitoba Community Places and the Multicultural Grants Advisory Council.
Sponsor: Korean Canadian Housing Corporation
Location: 150 River Avenue, Winnipeg, Manitoba.
Category: Seniors and Family NON PROFIT RENTAL Housing and Cultural Centre.
Unit Mix: 28 units of 1, 2 and 3 bedroom layouts eighteen of which are for seniors and ten for families.
Amenities: Five thousand square feet of Cultural space in the lower level, one multipurpose room and one play room on the main level.
Subsidies: Rent-geared-to-income.
Management: Developed by ACORN – Managed by MURDOCH – Call 982-2000